For a couple of years now, I've been part of the Elim community here in East Auckland. I met all the cool people, and it turns out they're super nice too!
I was able to reconnect with the ladies last week when we went out to Tyler St. Garage for Hannah-Jane's 25th!
They have quite a funky variety of food choices, from fried dumplings, glorious fried chicken, to beetroot salad (I had that and it was so yum), and pork belly paté. Their wine list is so extensive as well. I got me some Toru; sweet, fruity, and ever so slightly rough and smooth at the same time.
Oh yes, and pizzas. Mmm, and kumara fries. Super yummy kumara fries. Here are my pretty friends. Most of them are single, yes ;)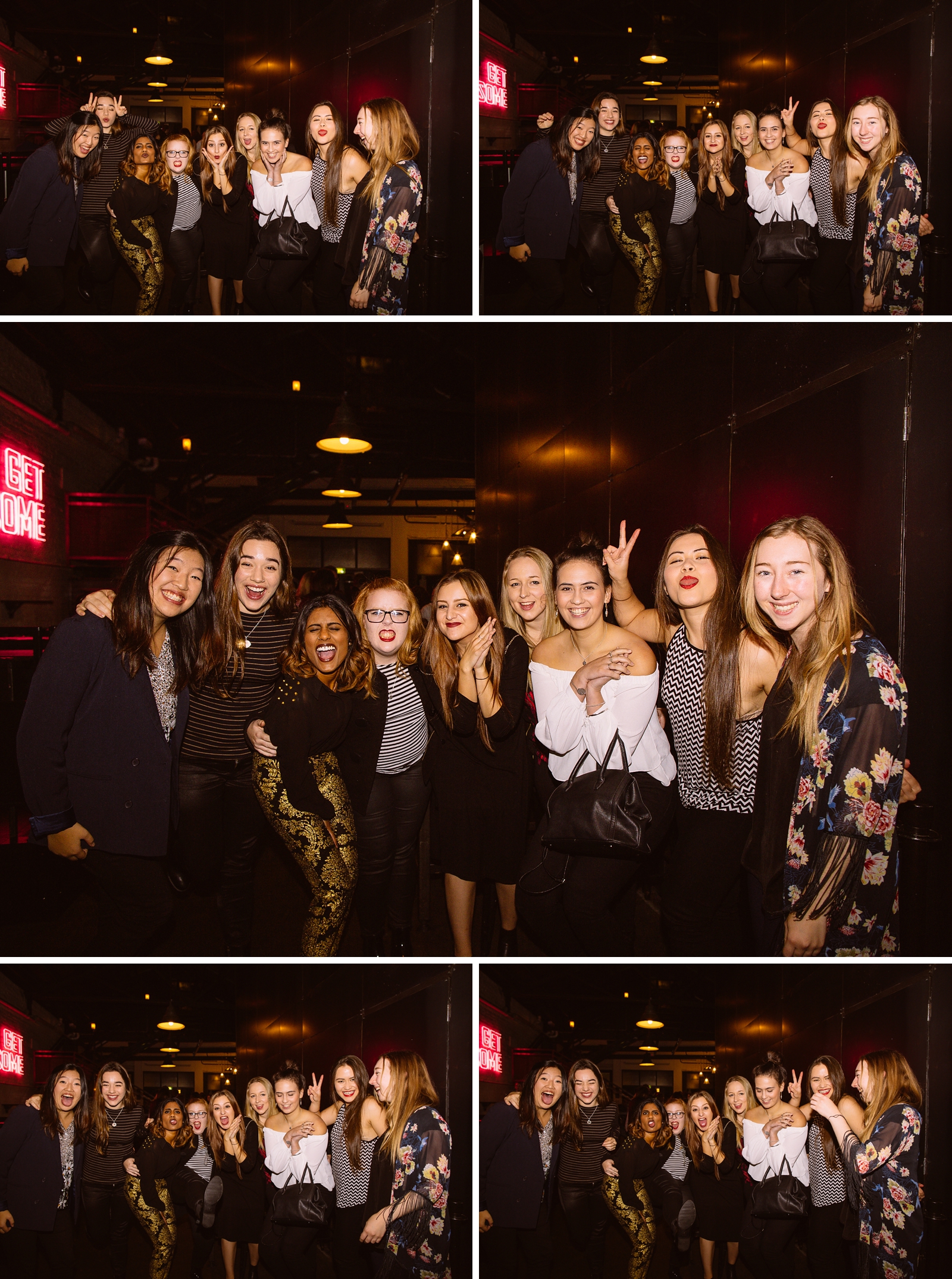 These girls are actually pretty hilarious. Exhibit A.
Before I forget — Hannah is part of the awesome girl group Gap5! They have a single coming out VERY S O O N (26th of June). You can pre-order it here/here. It's going to be amazing!
Anyway, after we filled our bellies (burp), we traversed on to Milse, my absolute favourite dessert place to date. I wish I took more photos inside — it's insanely beautiful and mind-blowing — but you just have to trust me. They have an incredible array of desserts. Out of this world. The best macarons ever. Hnnng. I crave.
That's Hannah and Chermayne, enjoying their gelato sticks. Oh and look, I found their menu!
Let me know if you have any food places you've enjoyed recently, I can't wait to explore more of Auckland's hidden (and not so hidden) treasures.
Happy #quarterlifecrisis, Hannah-Jane! You are one awesome chick xx